Mgahinga National park
Mgahinga National park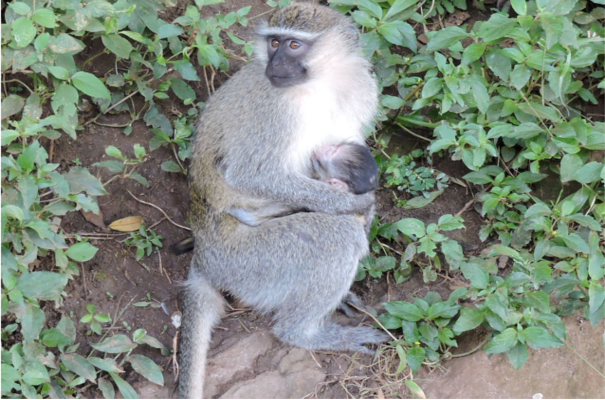 Mgahinga National Park - Kisoro Uganda
Mgahinga National Park is the area covering the Ugandan side of the Virunga Mountains close to the border with Rwanda and the DRC. Three main peaks Muhavura, Gahinga and Sabinyo form the backdrop to the park.
The park was well known for its mountain gorillas which spend part of the year in Mgahinga moving between Rwanda, DRC and Uganda.
In our opinion this park has been wrongly ignored since the gorillas' took flight as it's certainly one of the most scenic in Uganda and is a delightful stopover en route to the gorillas in Volcanoes park in Rwanda or Bwindi Forest in Uganda, and should be included in any Ugandan itinerary.
Getting to the park is either one hour's flight from Entebbe or a long day's drive from Bwindi or four hours' drive from Kigali, this is the smallest park in Uganda. The park is part of a cross-border system with neighbouring reserves in Rwanda and DRC which makes for a much larger area than may be obvious from Uganda. Of course gorillas and other animals have no care for border crossings and passports and travel freely between the 3 countries!
76 mammal species are found in the park including golden monkeys, black and white colobus, leopard, elephant, giant forest hog, bushpig, buffalo (who are commonly seen around the information centre), bushbuck and black-fronted duiker amongst others and of course gorillas. 12 endemic birds are endemic to the Albert Rift region and the area attracts birders on a regular basis.
Activities are more varied than other gorilla parks and include day hikes to the peaks of the three volcanoes where duikers and bushbuck live in the marshy crater bowls unseen by all below. The lowest of these peaks Mt Gahinga is a 6 to 7 hr hike. Ntebeko up Mount Gahinga and offers a good chance of golden monkeys and endemic forest birds. The highest is Muhabura which takes around 9hrs and allows fabulous views in all directions. Altitude related sickness can be experienced near the peak due to the rapidity of the ascent. A small crater lake is surrounded by giant lobelia at the top creating a magical landscape; there is a possibility of seeing the stunning scarlet-tufted malachite sunbird.
Caving in Garama Cave is around a 3hr excursion; occupied by humans from the late Iron age and rumoured to be so deep it goes right through to Rwanda! Take a strong torch and spare batteries but the going overall is easy.
Lovely nature walks are possible in the lower regions of the park with a local guide. The Mgahinga Information Centre is very well managed with good information and an excellent lookout point across to the borders with Rwanda and DRC and northwards to Bwindi Impenetrable Forest.
Gorilla treks can also be arranged to Nkuringo in South Bwindi although this is known to be the toughest trekking area of all three available spots in Uganda and you do need to get up at 4am to make it to the start point in time as it's a 4 hour drive. Anyone who loves good hiking, peace and quiet, scenery and has an interest in natural history could spend a number of days in this area quite happily.