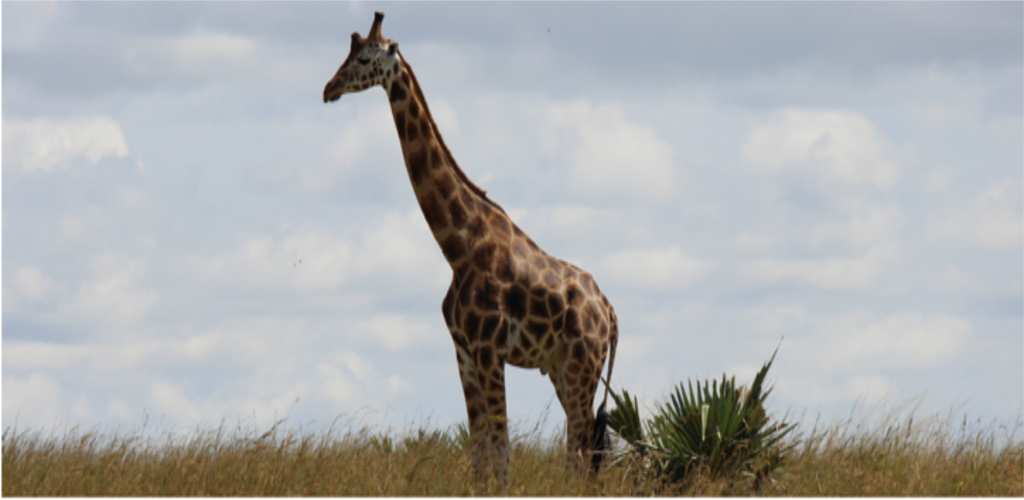 The Wild West Uganda Safari
The Wild west Uganda safari itinerary:
Day 1: Arrival
Upon arrival at the Entebbe airport you will be met by your Uganda driver guide who will drive you to your accommodation in Entebbe.
Overnight 2 Friends Beach Hotel Entebbe
Day 2: Drive to Jinja to Visit the River Nile
There isn't any better way start your safari than on the banks of river Nile! You can choose to spend the day at leisure but if you are the adventurous type you may opt to go rafting the Source of the Nile.
Other suggested activities are horseback riding, Wild Nile Jet, visit to the source of the Nile, bungee jumping, village walk and quad bike safari.
Dinner and overnight at The Haven
Meal plan: Breakfast, lunch and dinner
Day 3: Transfer to Sipi Falls by Road
After breakfast, you will be driven east driving through Jinja up to Mbale a lively town of the foothills of Mountain Elgon. This place is rich with interesting culture. Along the way you will enjoy great views of the Sipi falls, the mountain and various homesteads. You will have lunch in Mbale,
Dinner and overnight Lacam Lodge.
Meal plan: Breakfast, lunch and dinner
Day 4: Take Walk to Sipi Falls and visit the coffee plantations
Early morning you will have a wonderful walk to the Sipi Falls. The walk is very exciting and takes you to the bottom of the waterfall. From there you will steeply ascend to a number of caves. Along the trail to the falls you will go past a number of homesteads, banana plantation and fields of maize.
In the afternoon make a visit to a Coffee Project and learn why this area is home to some of the finest coffee. .You will have the opportunity to Interact with the local farmers, visit the plantations and learn about the process of making coffee locally. You will get the opportunity to enjoy freshly brewed coffee.
Dinner and overnight Lacam Lodge.
Meal plan: Breakfast, lunch and dinner
Day 5: Transfer to Kitgum in northern Uganda
After breakfast, you will head north. The drive is long yet very spectacular taking you through various landscapes and villages. The area is off-the-beaten track and actually not frequented by several tourists. You will see how the several years of war have affected this area, as well as how it's gradually developing again. Currently it is very safe to visit and you will have a lunch stop on the way and in the late afternoon arrive in Kitgum.
Dinner and overnight Fulgy's Guesthouse.
Meal plan: Breakfast, lunch and dinner
Day 6: Transfer to Kidepo Valley National Park
Visit the local primary school before continuing towards Uganda's border with South Sudan and into Kidepo Valley National Park. You will arrive in the afternoon in time for lunch at your lodge.  After lunch you will taken on a game drive in the Kidepo plains..
Dinner and overnight at Nga'moru Wilderness Camp.
Meal plan: Breakfast, lunch and dinner
Note: alternatively you can stay at the luxury Apoka Safari Lodge, flanked by grassy plains and numerous animals. It offers 10 privately located cottages each with a private veranda and outside stone bathtub looking over the valley. Its main lodge has a dining area, a lounge offering views on surrounding swimming pool plus a waterhole.
Day 7: Game drive – Kidepo Valley National Park
Today you will spend the whole day exploring Kidepo National Park!   In the morning you'll explore  Narus River Valley on a game drive or a safari walk. There you will look out for lions, giraffes, ostriches, elephants plus zebras. The park is additionally a birders paradise offering more than 475 bird species. You will have lunch, relax and later visit a local Karamojong community. The Karamojong tribe is famous for their distinctive nomadic lifestyle as well as unique storytelling traditions.
Dinner and overnight at Nga'moru Wilderness Camp.
Meal plan: Breakfast, lunch and dinner
Day 8: Transfer to Murchison Falls National Park
Today we drive south to the famous Murchison Falls National Park and enter the park through the northern section where we shall have a game drive as we head south to the great River Nile. You will see various animals among which are: buffaloes, elephants, hartebeests and Uganda Kobs in the savannah scattered with Borassus palm trees.
Dinner and overnight Paraa Safari Lodge.
Meal plan: Breakfast, lunch and dinner
Day 9: Game drive and Boat cruise
Breakfast followed by a morning game drive along the northern river bank of the River Nile. After lunch you will have a boat cruise on river Nile to see the animals and birds at close distance.
Dinner and overnight Paraa Safari Lodge.
Meal plan: Breakfast, lunch and dinner
Day 10: Visit Murchison Falls and Budongo Forest Reserve
After breakfast visit the breathtaking top of the falls to watch the might of the Nile as you marvel at its large volumes of water squeeze their way through a narrow gorge of only 7 meters drop down to 45 meters with a great thunder.  From here you will proceed to the southern section of the national park, to Budongo Forest Reserve. In this forest you will track chimpanzees in the company of a guide. You will explore the hidden forest tracks as you search for the habituated group of chimpanzees.
Dinner and overnight Budongo Eco Lodge.
Meal plan: Breakfast, lunch and dinner
Day 11: Transfer to Ziwa Rhino then to Entebbe for departure
After breakfast you will drive to Entebbe to connect with your international flight out of the country marking the end of your Uganda holiday.  
Meal Plan: Breakfast