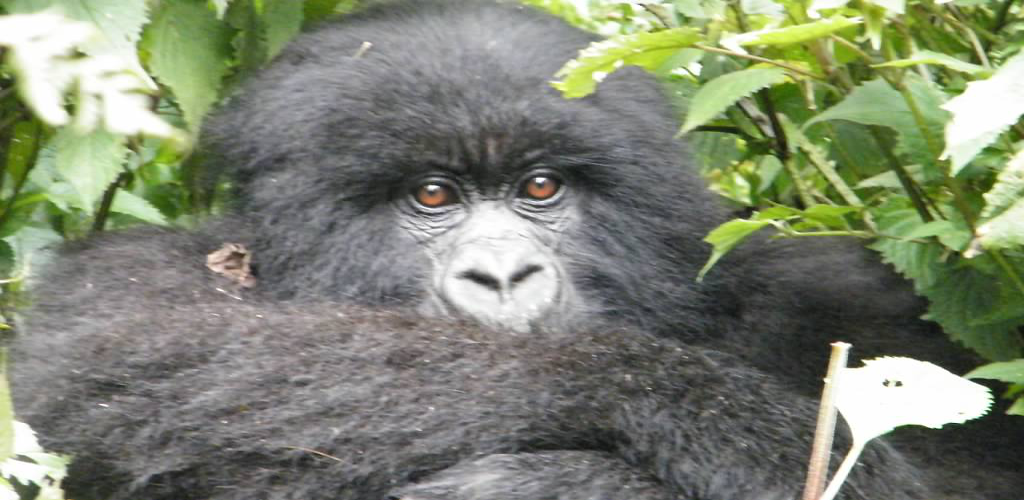 Pemba Island Manta Resort Tanzania and Gorilla Tracking Uganda 2 times
Pemba Island Manta Resort and Gorilla Tracking itinerary:
Day 1: Arrival in Entebbe
Upon you arrival in
Entebbe Uganda
, you will be met by one of our represebtatives who will then transfer you to your hotel in
Entebbe
Overnight Best Western Garden Hotel
Day 2: Take a scheduled flight to Bwindi Forest
This morning you take a scheduled flight to
Bwindi impenetrable Forest
.  The 390-square–mile forest is biologically diverse, and was established to protect the gorilla population and the multitude of other plant and animal species that live here.
Your visit here helps support the conservation effort and assists further rationalization of the forest protection. The flight takes approximately 1 hour and 15 minutes and by Cessna 210 it takes approximately 1 hour and 15 minutes.  You are then driven from the airstrip to your camp that will be your home for the three days.  Overnight Engagi Lodge/Mahogany Springs
Meals included: Breakfast, lunch and dinner
Day 03: First Gorilla Tracking
The next two days will be for gorilla tracking!
You will rise early each day and after breakfast, be driven to a point in the park where your hike will begin.  Well-trained guides lead you to a point where the gorillas were encountered the day before.  The duration of the gorilla tracking is determined by the gorillas whose continuous search for food requires a nomadic lifestyle.
 
The Gorilla trek can take from 1-8 hours at altitudes in excess of 7,500ft and over rough and steep terrain.  Although the gorilla trek and hike is physically demanding, the beauty of the forest and its inhabitants make your experience extremely interesting.  Upon encountering the gorillas, your fatigue is quickly forgotten.
 
The gorillas are not tame, but they have been scientifically habituated to accept the presence of quiet and non-threatening observers.  Each strictly regulated 60- minutes visit passes all too quickly, and you must depart, leaving the gorillas to their fragile existence.
 
You will take a packed lunch and water for your meal and picnic in the forest.  Porters are available at the park headquarters to help you carry.   Return to your accommodation at the edge of the park.  Overnight Mahogany Springs/Engagi Lodge
Meals included: Breakfast, lunch and dinner
Day 04: Second gorilla trekking day!
After breakfast, you head for the forest for the second gorilla trek, trekking a different family of gorillas from yesterday.
Meals included: Breakfast, lunch and dinner
Day 05: Fly to Entebbe/Departure
This morning you will take a short drive from your camp to the nearby Kihihi airstrip for your scheduled flight back to Entebbe. At a distance you will be able to see the hills and plains of Rwanda and the Rift Valley dropping away towards Lake Edward and the Congo.  Below are the rolling farmlands around the Kabale area, commonly known as the "Switzerland of East Africa".
As you approach Entebbe, watch out for aerial views of Lake Victoria.  Connect with your flight out of Entebbe to Zanzibar .
Meals included: Breakfast
Day 6 -12: (7 nights) spent at Manta Resort (full board) | Pemba Island, Tanzania
Manta Resort
is situated in
Pemba Island
and gets a great view of the sunset.On arrival in
Dar-es-salaam
, you will be met and transferred to the domestic terminal where you will catch a light aircraft flight to
Pemba Airport
. A car will meet you and drive you north through the island passing through fascinating rural villages and spice farms on the way. You will then have seven nights to relax at the lovely
Manta Resort
. You can enjoy some fantastic diving and snorkelling, as well as a variety of other water sports, or take a day trip inland to see something of traditional life on
Pemba
.
Meals included: Breakfast, lunch and dinner
Day 8: Departure
On your final day the Manta Resort boat will take you to meet your car, which will drive you back to Pemba Airport for your flight to Dar es Salaam. From there you will transfer to the international terminal for your overnight flight back home.
End of services