Nairobi Kenya
Nairobi Kenya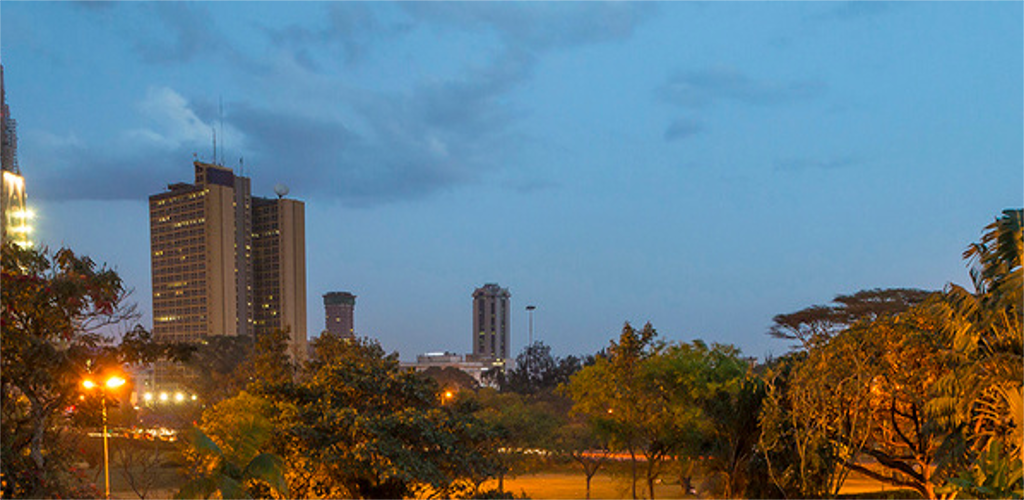 Nairobi Kenya - the Capital city of Kenya
Nairobi History
Nairobi began in the late 1890s as a railway camp, where the British rested as they built the "lunatic express" - the Mombasa to Uganda railway line. It was originally named "Ewaso Nai´beri", but the British had difficulty pronouncing this and, instead, coined their own name "Nairobi". Because of its central location in Kenya, Nairobi later became the British provincial capital and, finally, the capital city of Kenya.
Nairobi, Kenya's capital city has risen in a single century from a brackish uninhabited swamp land to a thriving modern capital.  The camp became a rustic village, and then a shanty town, which by 1907 was the capital of all of British East Africa. It was soon an important centre for the colony and a mecca for adventurers, hunters and travellers from all over the world.
Modern Nairobi is still the safari capital of the Africa, but the modern world has quickly caught up with the city. A frontier town no more, Nairobi has become one of Africa's largest, and most interesting cities. Nairobi is a city that never seems to sleep.
The entire town has a boundless energy, and is thriving place where all of human life can be found. This is a place of great contrasts where race, tribe and origin all become facets of a unique Nairobi character.
The city is also home to numerous local and international businesses and organizations. Nairobi bustles with activity. It's a city that never sleeps; the rhythm is fast, day and night. There's always something to do and see in Nairobi and its people are friendly and hospitable.
Although it has many positive features, like any other large city, Nairobi has its fair share of problems and faces enormous challenges that range from congested roads and streets to crime and poverty in the neighboring slums of Kibera and Mathare.
The city has not lost its sense of the past, with an excellent museum and the historical home of Karen Blixen, author of Out of Africa open to visitors. This is not a modern capital separated from the great wilderness that surrounds it. Just outside the city is Nairobi National Park, 113 sq kms of plains, cliffs and forest.
The park is home to large herds of Zebra, Wildebeest, Buffalo, Giraffe and more. Rhino, Cheetah, and a large number of Lions are all found here, living wild within 20 minutes of the centre of town.
Further out of town, the spectacular 27 metre deep 'Fourteen Falls' waterfalls at Thika are perfect for a scenic day trip. Nearby Ol Donyo Sabuk National Park, is centred around an imposing 2,146 metre mountain.
For the adventurous, take an hour's drive from town and you will find white water rafting on the beautiful Tana River.
From the wildlife to the nightlife, Nairobi is a city unlike any other. With a fantastic music scene, excellent international restaurants and an endless and colourful array of shops and markets, there is plenty on offer for the visitor.
How to get to Nairobi for your Kenyan Safari
If you are flying to Kenya, Nairobi is the perfect starting point for traveling to the various areas of the country. It's centrally located, with an international airport and converging road network connecting it to most parts of Kenya. International airlines fly to Nairobi from Europe, the United States, Asia, the Middle East, Australia and other places. Nairobi is also the main airline hub to most other African countries and destinations. The main railway line also passes through Nairobi, and there are plenty of private and public transportation options for traveling between Nairobi and other Kenyan cities.