Maasai Mara Kenya
Maasai Mara Kenya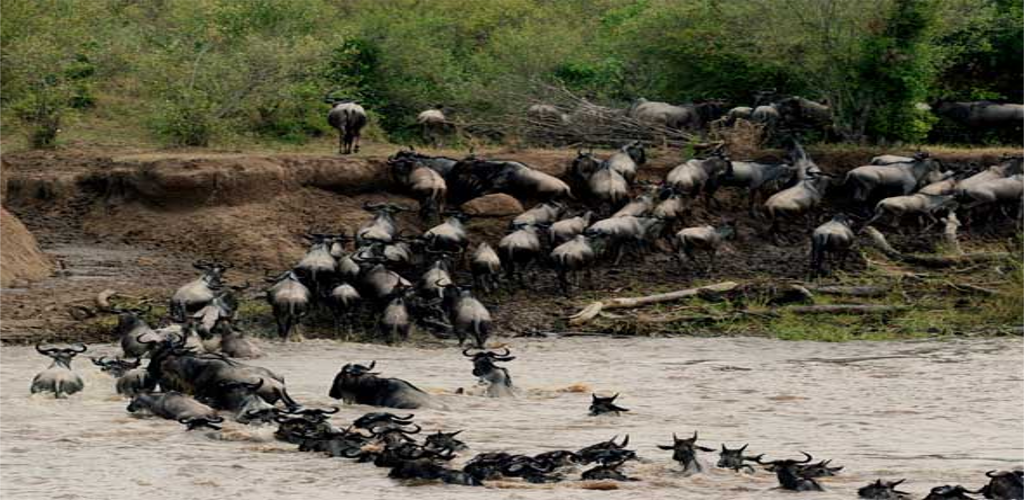 Maasai Mara Kenya Game Park
Covering an area of over 1, 5000 sq Kms, and the Maasai Mara national park is one of the most popular tourism destinations in Kenya. This park is commonly referred as the jewel of Kenya's game parks and it's located in the grate lift valley in primarily open grassland,
Wild life tends to concentrate more on the western part escarpment. And it should be noted that this is where a million wildebeests and zebra make their perilous annual migration of crossing from Serengeti, Tanzania to Masai Mara Kenya this movement consists of approximately 1.5 million animals arriving in July and departing in November.
Maasai Mara harbors 95 species of mammals, amphibians and reptiles and over 400 bird species have been recorded in the park. And its said that no where in East Africa where wildlife is more abundant and it's the reason why most visitors hardly miss to see the Big Five that is to say the elephant, lion, leopard, buffalo and rhino, as well as many other species including the cheetah, zebra, giraffe, wildebeest, hippo, impala, gazelle, and also many other wildlife. The park lies approximately 247 km south of Nairobi and 1,510 sq km.
Getting to Maasai Mara
Accessing Maasai Mara national park is by road and Air transport, main roads are all weather conducive. Game viewing trucks can only be use by four wheel drives during the rainy season. The main road from Mai mahui to Narok is currently under construction.
Climate conditions in Maasai Mara
Rainfalls is bimodal with the with the main dry period from mid June to mid October and a shorter dry season during January and February. Long rains from March to June
And the short rains from November to December. Rainfall is between 800-1200mm. maximum daily temperature lies between 26C and 30C.
Wildlife in Maasai Mara
Maasai Mara national park is blessed with diverse wildlife and is said to harbor over 95 species of mammals, amphibians and reptiles and over 400 bird species have been recorded including annual wildebeests migration involving over 1.5 million animals. And the best time to visit Maasai Mara is from July to November.
Accommodation in Maasai Mara
As the
Maasai Mara
plays host to some of the most popular safaris in
Africa,
masai mara can be especially busy at key times from July to September during the migration and over Christmas and New Year.