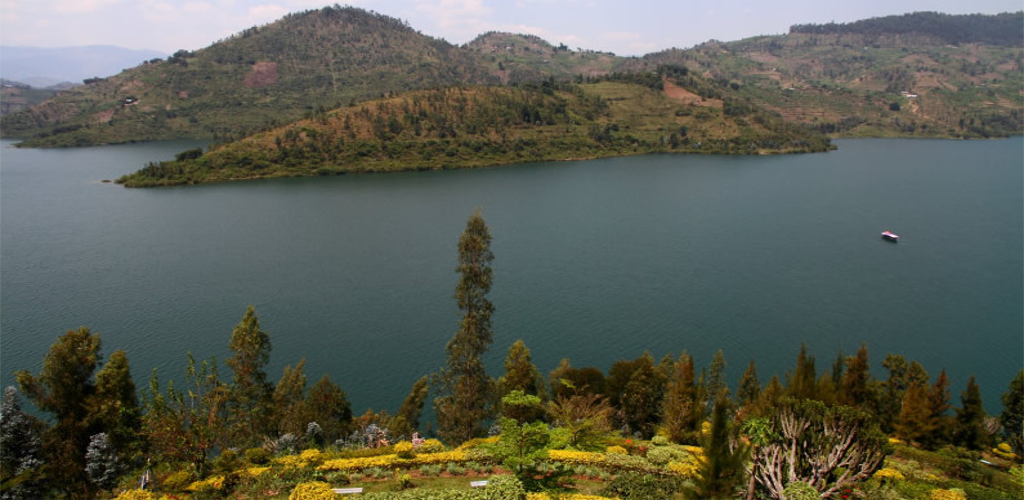 Rwanda Gorilla Tour & Lake Kivu Rwanda Gorilla tour in the Virunga Volcanoes plus lake Kivu visit for relaxation on the beautiful sandy beaches plus boat rides and other sports activities
Rwanda Gorilla Tour and Lake Kivu Safari itinerary:
Day 1: Rwanda gorilla tour, starts with transfer to Parc National Volcans
Today, your driver/guide will drive you to Ruhengeri,
Parc National des Volcans
the home for the gorillas in the mist. This approximately a two and half hour drive.
Overnight Lodge of choice
Meal plan: Dinner
Day 2: Rwanda Gorilla tracking
On this day, enjoy the highlight of your Rwanda gorilla tour by visiting the gorillas in their territory; your guide will give a wide overview of the whole gorilla tracking process. You will be allowed approximately 1 hour with the gorillas, enjoy them as they eat, play, and associate with each other.
Overnight Lodge of choice
Meal plan: Breakfast, lunch and Dinner
Day 3: Leave the Rwanda Gorilla tracking park for Lake Kivu in Gisenyi
After your breakfast today, transfer to
Gisenyi
town of
Rwanda
, where the ultimate beauty of the
Lake Kivu
sand beaches awaits you.
Dinner and overnight Lodge of choice.
Meal plan: Breakfast and lunch
Day 4: Enjoy excursion at the Beach and Lake Kivu
Enjoy a whole day of relaxation at the sand beaches on
Lake Kivu
. Enjoy all the fun activities among which are boat ride on the lake and sport water games.
Overnight Lodge of choice.
Meal plan: Breakfast
Day 5: Drive to Kigali for Departure
Today you will be driven to
Kigali
the capital city of
Rwanda
if time allows you will have a chance to visit the genocide memorial and generally enjoy a city tour of this vibrant city. Later transfer to the airport to connect with your flight out.
Meal plan: Breakfast